Upmanu Lall Wins Prestigious Ven Te Chow Award
Earth & Environmental Engineering Professor recognized for pioneering work in hydrology and water resources management
Feb 08 2023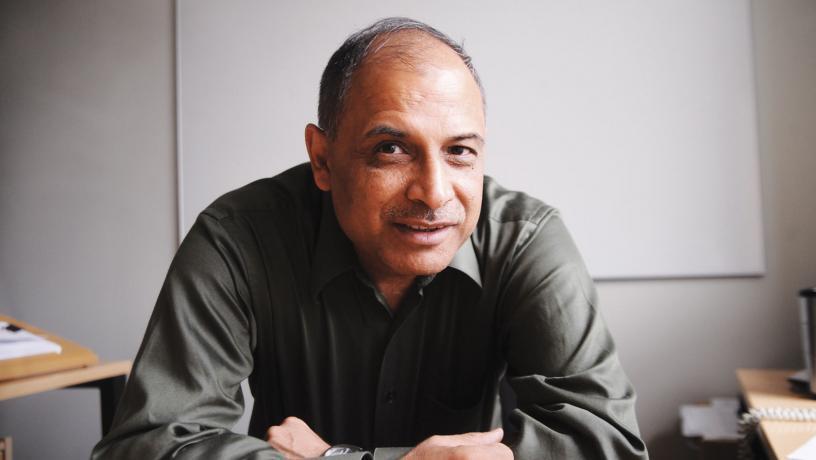 Columbia Engineering Professor Upmanu Lall has won the 2023 Ven Te Chow Award for his pioneering research in hydrology and water resources management.
The Ven Te Chow Award, named after the renowned hydrologist, recognizes individuals who have made significant contributions to the field of hydrology and water resources. Lall, who is the Alan and Carol Silberstein Professor of Earth and Environmental Engineering and professor of Civil Engineering and Engineering Mechanics, was recognized for his innovative work in developing methods to improve our understanding of the water cycle and to better manage water resources in a changing world.
Lall, who is also the director of the Columbia Water Center at the Climate School, has led innovation on cutting-edge technologies and data science methods to understand and predict how the water cycle is affected by climate, land use, and human activities. He has made significant contributions to the development of advanced hydrological models and systems for water management and climate risk mitigation and has worked to apply these tools to real-world challenges, such as predicting the impacts of climate variability and change on water resources and addressing groundwater depletion and food security.
Lall will receive the award, one of the highest honors in the field of hydrology and water resources, at the American Society of Civil Engineers 2023 World Environmental and Water Resources Congress in Henderson, NV, May 21-24, 2023.