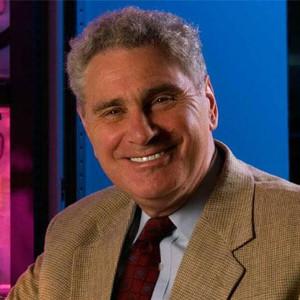 Robert J. Farrauto
PROFESSOR OF PROFESSIONAL PRACTICE EARTH AND ENVIRONMENTAL ENGINEERING
926C S.W. Mudd
Mail Code 4711
Research Interests
Heterogeneous catalysts and process for a sustainable environment, air pollution abatement, dual function materials for CO2 capture and conversion to fuels, and new catalysts and , new catalysts and processes for catalytic hydrogen generation.
Farrauto focuses on technical applications directed towards solving environmental problems. His research is both applied and fundamental and is focused on world needs. Exclusively funded by industrial companies, his research allows students to see catalysis applied to problem solving. His group studies dual function materials (DFM) for capturing CO2 and catalytic conversion to re-useable fuels thereby decreasing green-house gas emissions. This decreases the need to extract additional new carbon from the ground while utilizing stored (H2) generated by water electrolysis generated from excess renewable energy, such as solar and wind. He has also developed a new process for decreasing methane emissions from natural gas fueled vehicles using novel technology. The mechanism and in situ regeneration of deactivated three-way gasoline automobile catalysts has been reported in numerous publications.  His research has led to new commercial catalysts and compact reactor designs for the future hydrogen economy utilizing fuel cells.
Farrauto received his BS in chemistry from Manhattan College in 1964, and his PhD in chemistry from Rensselaer Polytechnic Institute in 1968. He spent 44 years in the catalytic industry (1968-2012) and has developed a number of commercial products. He holds 60 U.S. patents and his research has appeared in 125 peer-reviewed publications. After retiring from BASF as a Vice President of Research, he has been Professor of Practice in the Department of Earth and Environmental Engineering at Columbia Engineering since 2012.