DEI Committee Holds Successful Town Hall, Advancing Diversity and Inclusion Efforts
Discover how the DEI Committee's town hall meeting advanced diversity and inclusion efforts in Earth & Environmental Engineering department.
May 26 2023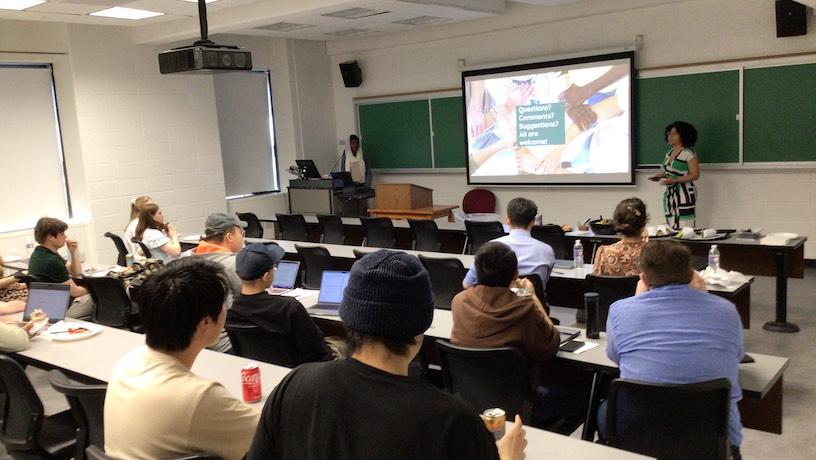 The Diversity, Equity, and Inclusion Committee in the Earth & Environmental Engineering department held its bi-annual DEI Town Hall meeting held on Friday, April 14. The committee holds such meetings at least once a semester to ensure that everyone has an opportunity to participate in conversations about the department's culture and climate.
The DEI Committee has made strides serving as a platform for students, faculty and staff to voice their thoughts and makes strides promoting diversity, equity, and inclusion in the department. In the town hall meeting, they have discussed incorporating DEI into required courses, student and faculty training, and faculty hiring. These discussions are crucial in identifying areas that require improvement and developing strategies to address them. The DEI Committee has also worked to create a more inclusive environment by holding events throughout the semester, introducing initiatives like diversity scholarships, mentorship programs, and sensitivity training for faculty and staff.
The presence of Shavonna Hinton, the Dean of Diversity Equity, and Inclusion for the School of Engineering, at the town hall meeting was also a notable highlight. Her knowledge and expertise on the subject were insightful, and her presence further emphasized the importance of the work being done by the DEI Committee. A major takeaway is that DEI is integral to making students and faculty feel heard and in community with one another.