Columbia Engineering Announces Fellowship in Honor of Sustainability Pioneer
Jun 23 2017
Columbia Engineering announced the establishment of the J. Gunther Cohn Memorial Fellowship in the spring, made possible in his memory by his daughter, Viveka, and the J. Gunther Cohn, Catherine Wolf Cohn, and Viveka Cohn Gould Charitable Foundation for Scientific Studies and Research.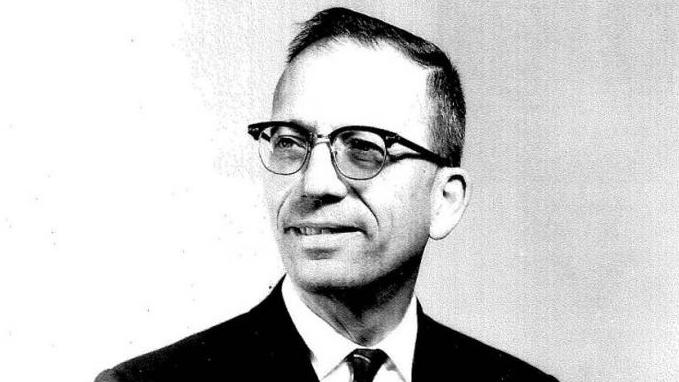 Dr. J. Gunther Cohn, a researcher and innovator, pioneered emissions abatement technology. A celebrated chemist who spent his career at Engelhard Industries (now BASF), Cohn saw air pollution as a growing threat to the environment in the 1940s, well ahead of popular opinion and legislation. He is best known for his invention of selective catalytic reduction and the first catalytic converter, first applied to factory forklifts and later to automobiles. He also developed catalytic processes to decrease harmful emissions from ammonia plants and to manufacture fuel cells.
Born in Berlin, Cohn earned a PhD in physical chemistry from the University of Berlin in 1934. Unable to find work in Nazi Germany, Cohn received a fellowship at the Nobel Institute in Stockholm. In 1940, he immigrated to the U.S. to study at the University of Minnesota under a Carnegie Research Fellowship. In 1943, Cohn was hired by Engelhard and relocated to New Jersey, where he spent the remainder of his life. Cohn was named Engelhard's Director of Research in 1957.
Robert Farrauto, professor of professional practice at Columbia Engineering and long-time colleague of Cohn, described him as a visionary scientist and a mentor: "Dr. Cohn was ahead of his time developing technology for a healthier, safer and greener environment. He was most concerned with the quality of our air, not the commercial success of his innovations."
Cohn received his first patent in 1949. He would go on to be issued more than 55 patents and author at least 50 papers in the U.S. and abroad throughout his career. In 1987, he received the International Precious Metal Industry's Distinguished Achievement Award. He was a member of the Electrochemical Society and an emeritus member of the American Chemical Society.
Cohn died in March 2008 at the age of 97. He continued working, lecturing, and consulting for Engelhard well into his 90s.
The Cohn Memorial Fellowship will help Columbia Engineering recruit the top doctoral student talent in environmental engineering from around the world, carrying on Cohn's legacy of research excellence. The School is grateful to the Cohn Gould family and Robert Farrauto for the opportunity to honor Cohn's exceptional contributions to science through this Fellowship.